Congratulations to Alistair McKenna - A year on from joining the MY Compliance Management team
---
As our Customer Support Manager Alistair is a vital member of the team supporting our clients with their MY Compliance Management accounts. We are proud to thank Alistair for his service over the past 12 months in which he has already started to implement some vital resources for our clients. Alistair is now known by all of our clients and his knowledge and experiences have bought huge benefits to help his clients reach their MYC goals.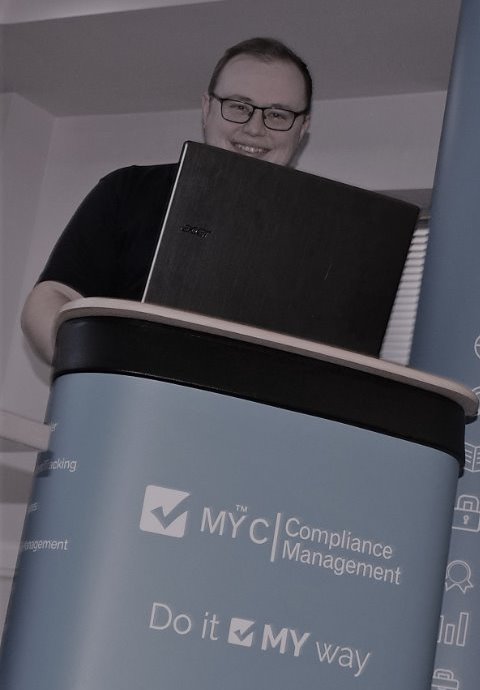 Reflecting on his first year with the team Alistair said:
"The past 12 months has been so rewarding for me personally and professionally. I feel that we have grown in the way that we support our clients and with the introduction of our Customer Support Standard I feel as though we have put the tools in place to ensure we deliver outstanding customer service to all of our clients.
I have learnt a huge amount about the industry and have built some great relationships with our clients. I like to push forwards and have some exciting new ideas and projects to bring to our clients to enhance their experience with us even further. I look forward to working with the team here and with our clients for many more years to come."
---
Exit
---