How is my data protected and are you GDPR compliant?
---
MY Compliance Management Ltd is Cyber Essentials certified and our data centres are UK based including Amazon Web Services (AWS) and CWCS servers which are both ISO27001 accredited. We follow and meet GDPR guidelines and provide our software to many government run organisations with very stringent protocols on processing and controlling data.
We have a strict Data Management Plan, Security Policy and all staff are expected to complete relevant training and undergo checks to ensure your data remains fully protected.
You can read our Data Protection Agreement and Privacy Policy using the following link: https://my-compliance.co.uk/index/notice/privacy_2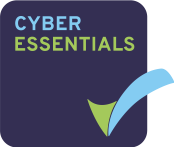 ---
All FAQs
---